Home
ACCOUNTING/DATABASE IMPLEMENTATION & TRAINING FOR NON-PROFITS
Non-Profit Administration


Optimize your organization's administrative functions
Focus on the mission of your organization rather than on running it.


Translate your mission into action more efficiently.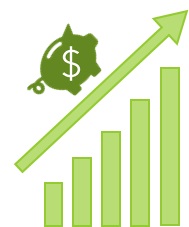 Cost-effective solutions

Specifically address your organization's needs.


Result is significant financial savings on administration.
---
A 21st Century Solution for Non-Profits
One integrated ERP*
Redefines how non-profits manage their business processes


Can be configured to address the needs of individual non-profits


Reduces human error


Automates point & click processes


Tracks progress


Ensures quality


Simplifies financial reporting


Saves money



____

*ERP = Enterprise Resource Planning
This 1-min video describes what an ERP does
---
Clean Ledgers' Services – What We Offer:
Services include non-profit specific configuration of the SaaS Stack,
data migration & scrubbing, report & dashboard setup,
and audit & 990 preparation support
Optional client interface configuration and process automation
Program focuses on training non-profit staff to manage and maintain
the SaaS Stack to ensure quality and sustainability.
____
*SaaS stands for Software as a Service
---
How We Work with You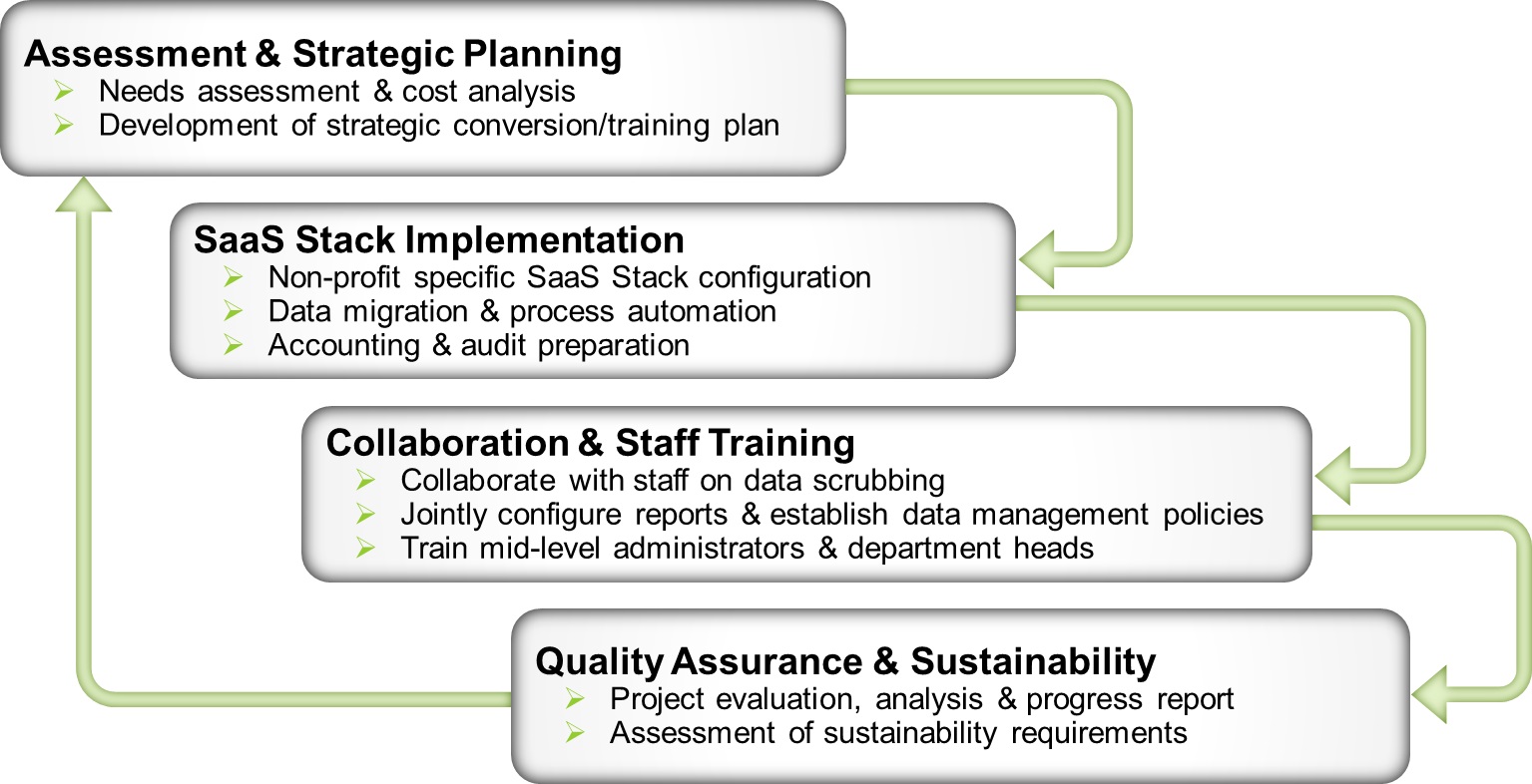 ---