Accounting & Database Implementation Services
Services include non-profit specific configuration of the SaaS* Stack, data migration & scrubbing, report & dashboard setup, and audit & 990 preparation support.
____
*SaaS stands for Software as a Service



---
SaaS Stack Implementation:

---
SaaS Stack Implementation Details
SaaS Stack Set-up & Shell Design
Configure vs. customize SaaS Stack to maximize stack programs and apps
Map org chart and governance structure in the database
Create security protocol that limits access to data


Migration of Scrubbed Data into new SaaS Stack
All historical revenue data
Two prior & current fiscal year expense data
Audit & 990 preparation


Programming & Development
Configure organization's programming (events, courses, and other activities)
Establish relationships between contacts and affiliated organizations


Analysis & Reporting
Determine what types of reports are needed by which departments
Configure reports and dashboards so that department heads can access relevant information with a few clicks
Automate reporting and train department heads to create new reports


---
SaaS Stack Components
SaaS stack adds a web-based interface for clients to enter data and make purchases, and an accounting back-end to monitor financial transactions.
Front- and back-end can be added piecemeal.
---
Process Consolidation
---
Stack Advantages
Accuracy & Error Checking

Participants, patrons and non-profit staff enter data using apps


Data is automatically validated (e.g., using spellchecks, Google address checks, email checks, etc.)


Department heads review & edit data in the apps before it is uploaded to Salesforce


Transactions are uploaded directly from external programs into Salesforce
Security, Updates, Maintenance & Backup

Shifts cyber security to external organizations


External organizations are responsible for server maintenance


Apps are continuously updated for Salesforce compatibility


Backups with OwnBackup
---
SaaS Stack Centerpiece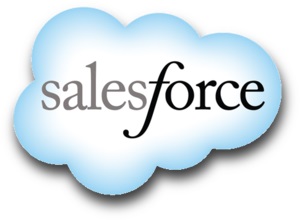 Salesforce is a cloud-based CRM (Customer Relation Management) software that handles customer relationships, sales, and marketing. It is used to manage internal operations and programs, connects to external organizations, and keeps track of business processes and transactions in real time. Users can create dashboards and meaningful reports.
---
Salesforce Pipeline
---
Expand Salesforce
Build out the Salesforce Platform
Base is Salesforce.com


Incorporate Salesforce.org


Non-Profit Cloud: Non-Profit Success Pack (NPSP)


Philanthropy Cloud: Volunteers


Education Cloud: Education Data Architecture EDA)



Free to non-profits



Use Apps from the Salesforce AppExchange
Choose task specific apps and add to the SaaS Stack


Configure vs. customize
---
Non-Profit Success Pack (NPSP)
What is the ?
Salesforce's Non-Profit Success Pack (NPSP) offers additional key features including fundraising and donor management, program management and mission measurement, and marketing and engagement.
The NPSP ecosystem uses the familiar nomenclature and Salesforce structure, integrating smoothly with other Salesforce objects.
---
Volunteers Pack
What is Volunteers for Salesforce?
The Volunteers App matches companies with volunteers through giving, corporate grants, fund disbursement, and collaboration & engagement.



For an overview watch this short video .
---
Education Data Architecture (EDA)

What is the?

Salesforce's Education Data Architecture provides a platform to administer the needs of educational institutions, like K-12 schools and universities.




The EDA ecosystem uses the familiar nomenclature and Salesforce structure, integrating smoothly with other Salesforce objects.



EDA manages the full student lifecycle, including recruitment, admissions, degree programing, registration, performance, progress throughout studies, and alumni relations.



For an overview check this video & technical summary.
Non-Profit Use

EDA pack can be used to administer events and participation activities.



Clean Ledgers also configures the EDA pack to manage governance.
---
Recommendations

Configuration vs. Customization
Customization:


Build custom objects using APEX code → requires a developer


Configuration:


Use native objects built by Salesforce


Max out of the box functionality of Salesforce


Leverage the full power of Salesforce


Advantages:


Native objects are continuously updated for Salesforce compatibility


Eliminates the need for programmers and developers


No programming necessary → non-profit staff can do it
---
Client Front-End
Client Interface
WooCommerce provides an interactive website that integrates commerce with content.


As a WordPress "Plugin" managed on GitHub, WooCommerce is open-source and highly customizable.


WooCommerce integrates smoothly using the organization's website theme.


Clients can make donations and/or purchase products and memberships via the user-friendly WooCommerce shopping cart.


Clients can enter data, fill out forms, and sign agreements. They can register for courses, sign up for events, and edit their personal account information.


---
WooCommerce Salesforce Integration
The power of Salesforce is leveraged by mapping WooCommerce variables and attributes to Salesforce objects and fields.
---
Accounting Back-End
Expense Management Tools
Accounting Seed is an accounting software on the Force.com (Salesforce) platform, offers full revenue and expense integration


Certify is an expense management SaaS that syncs with corporate credit cards


Paychex is preferred because of its general ledger mapping feature, but any payroll service can be used


---
Accounting Seed Advantages
---
Financial Reports
Accounting Seed leverages the power of Salesforce to create stakeholder reports.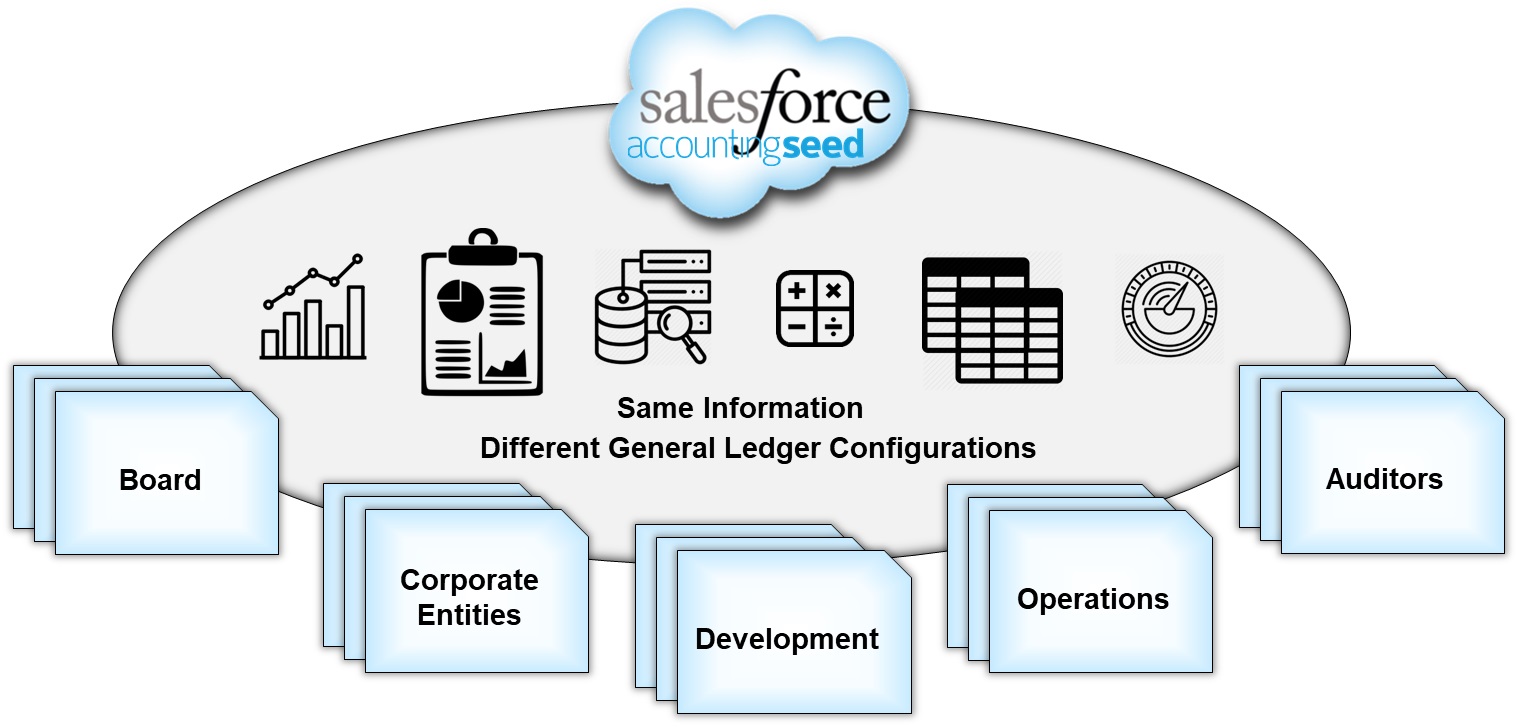 ---
Data Configuration & Flow
---
Privacy Risks & Protecting Minors
Organizations are obliged to know/comply with data privacy/security laws
Potential liability if data on minors is lost, stolen, hacked/breached or misused


Compliance plan for businesses: Summary & Guide
Federal law about the privacy of data collected on children
Children's Online Privacy Protection Act (COPPA): §6501 and Video


Federal Trade Commission (FTC) implements COPPA Rule


Safe Harbor Program self-regulatory compliance guidelines


Video about Google/YouTube allegations & settlement regarding data on minors
Questions to consider
Where is the line between data sharing and data breach?


What disclosures should be provided when data is collected?


Where and how is cloud data being stored? Is data "reasonably" secure?


Do employees have security clearance? Can they recognize phishing attacks?
Recommendations
Upload only "aggregated" data to national database


Store "encrypted" child data locally


---
Salesforce Security Settings

Staff Access
Staff members have limited access to Salesforce


Salesforce system administrator limits user assess depending on


User role
Staff members can only access their department's records
Low level staff record access is more restricted


User profile
Tasks are assigned to specific users
Individual users can only access certain objects and records


Sharing rules
Give access to individual users based on record ownership
Give access to individual users based on criteria within an object
Client Access
Clients do not have access to Salesforce


Clients only have access to the Woo Commerce shopping cart


Salesforce and WooCommerce are connected via a two-way sync


Staff edit data in Salesforce, clients edit data in WooCommerce


---
Media & Data Rich Emails


Problem
Media & data rich emails are not arriving in inboxes


Instead these emails are automatically sent to SPAM and promotions folders – depending on the recipient's email server and personal settings
Solution
Replace media & data rich email content with a LINK to a secure website portal


Content is stored in a secure website portal accessed through WooCommerce/WordPress


Instead of eblasts recipients receive content specific alerts determined by personal setting selections in the secure website portal


---